Danablu PGI Danish Blue Cheese (4.4 oz.)
PASTEURIZED MILK, SALT, CHEESE CULTURE, MICROBIAL RENNET, P. ROQUEFORTI. An intensely flavored blue cheese, aged over 60 days & imported from Denmark.
PGI cheese. Traditional full flavored, salty & sharp. A semi-soft cheese made from cow's milk.bas
Try It If...
If you like Blue, Gorgonzola, or Roquefort, you might also like this!
Pairing
Honey, Pears, Roasted Almonds, Stout Beer, and Walnuts.
Flavor-Meter






Castello
Castello is an award-winning Danish cheese co-op, founded in 1893 by master cheesemaker Rasmus Tholstrup. Today, they produce a wide variety of cheeses, and import a number of their soft-ripened, blue, and young cheeses to North America.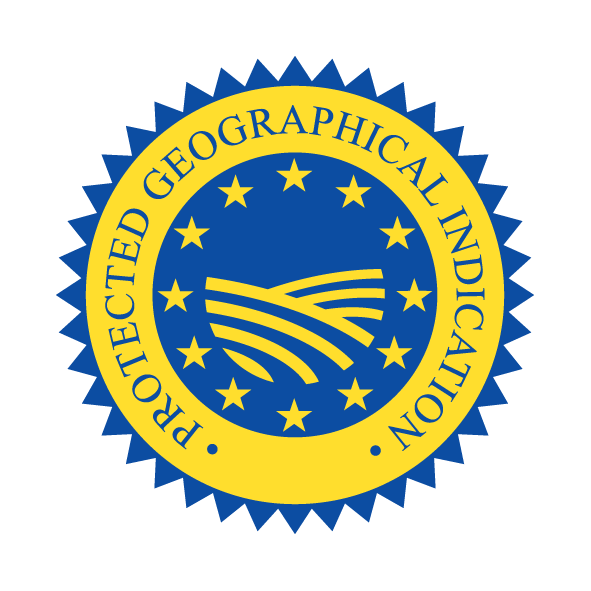 Protected Geographical Indication (PGI)
The EU geographical indications system protects the names of products that originate from specific regions and have specific qualities or enjoy a reputation linked to the production territory.
PGI emphasises the relationship between the specific geographic region and the name of the product, where a particular quality, reputation or other characteristic is essentially attributable to its geographical origin.