Emmentaler AOP Swiss Cheese (5.3 oz.)
SWITZERLAND. Delicious, imported Swiss cheese, aged 4 months. Mellow, nutty.
Traditional semi-hard cheese made from raw cow's milk. Gluten free, lactose free, and made from raw milk.
The world's most recognizable cheese. Also known as Emmental, big eye Swiss, and sometimes simply "Swiss cheese."
This versatile AOP cheese is great on sandwiches, melts well, and is a must in Swiss cheese fondue. Perfect for mushroom burgers, grilled ham and cheese, and tomato salad.
Pairing
Apples, Chardonnay, Cured Ham, Gin, and Rosemary Crackers.
Ingredients
Cultured milk and non-fat milk, salt, enzymes.
---
Frequently Bought Together
Flavor-Meter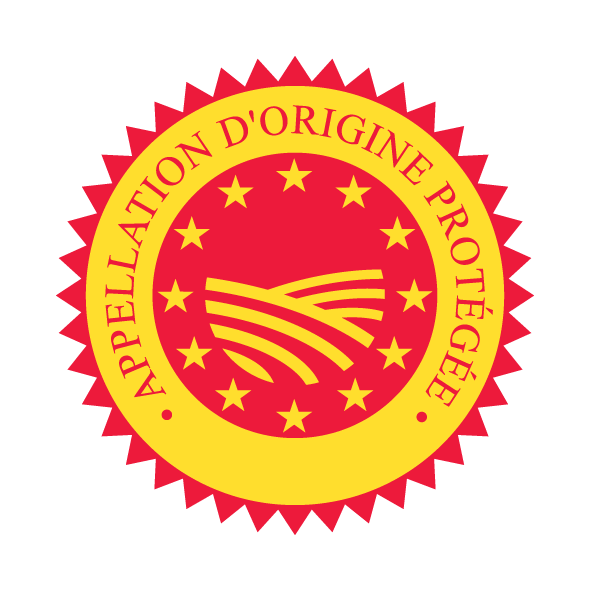 Protected Designation of Origin (PDO)
The EU geographical indications system protects the names of products that originate from specific regions and have specific qualities or enjoy a reputation linked to the production territory.
Product names registered as PDO are those that have the strongest links to the place in which they are made.