Le Gruyère AOP, Aged 6 Months (5.3 oz.)
SWITZERLAND. Traditional, creamy, semi-hard cheese. Slightly grainy; complex flavor is fruity then earthy & nutty.
Imported, natural Gruyère cheese matured for over 6 months. Gruyère has an unmistakably assertive, musty flavor. Recognizable by its dark brown rind.
Ingredients
Raw Milk, Salt, Bacteria Cultures, Enzymes.
Flavor-Meter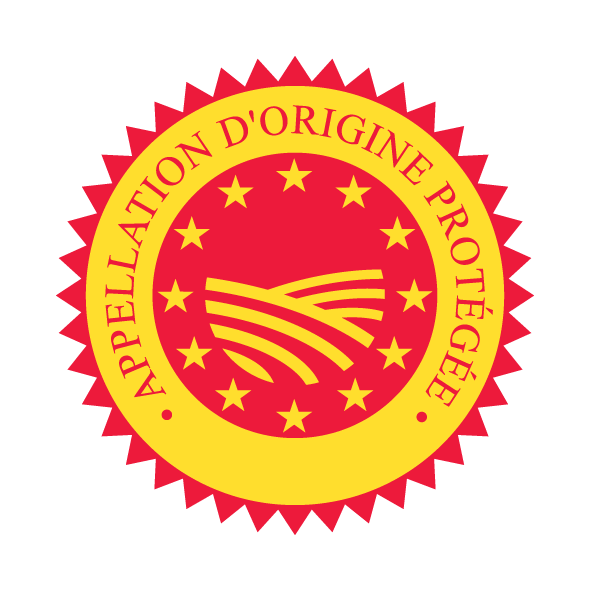 Protected Designation of Origin (PDO)
The EU geographical indications system protects the names of products that originate from specific regions and have specific qualities or enjoy a reputation linked to the production territory.
Product names registered as PDO are those that have the strongest links to the place in which they are made.